Company Profile
Summit Shipping Line is established in Singapore, focusing on regional feeder transportation logistics. Our business covers multiple countries and regions including China, South Korea, Vietnam, Singapore, Malaysia, Indonesia, India, Pakistan, UAE and over 20 ports. Our company pays particular attention to Asia region, and aims to provide seamless and efficient, high density shipping network, helping our customers to get high quality and customized logistical services.
Our Philosophy
Our employees are our proud assets, and only by shaping them to be the best, we will be able to provide first class services for our valued customers. Summit Shipping employees mainly come from internationally renowned enterprises, having rich experiences and management in the shipping industry, especially in Asia regional feeder transportation.
People
Respecting and Training People
Development
Making Healthy and Sustainable Development
Service
Providing Customized High-quality Services to Clients
Value
Maximizing Value of Individuals, Company and Society
Key Business Units
Summit Shipping Line covers close to 80 base ports, outports and inland points in 22 countries, connecting North Asia, North-East Asia, South-East Asia, India Sub-con and the Middle East.
We have intimate relationships with many top container liner companies such as COSCO, CMA, EMC, and YM LINE. We have also built long term, high effective, reciprocal business collaboration with other regional feeder companies such as GFS, BTL, FEETERTECH, and X-PRESS.
Summit Shipping business model focuses on Asia region, and we have been our customers' top pick due to our quality logistical services. Being self-employed and having light assets as our main development method, we aim to build an integrated land-sea channel and logistic facilities. Focus, Unique and Innovate are Summit Shipping Line's core values, using mobile internet applications, providing brand new user experiences.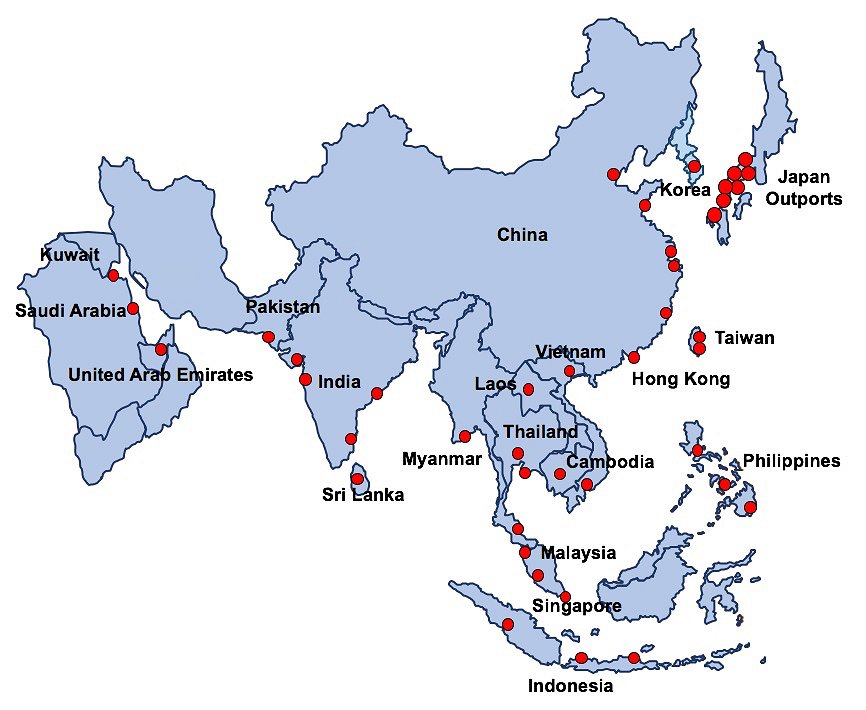 Henceforth, Summit Shipping Line will continue to strive for perfection and broaden our network, combined with info management technology, and upgrade our logistic services (feeder transportation and container liner) for our wide customer base, in order to provide reliable products, to support and assist our customers' development.